If you are experiencing iPhone X envy, here's how you can add wireless charging to your current iPhone model without monkeying around.
If you're planning to purchase or upgrade to one of the recently announced iPhone 8, iPhone 8 Plus or iPhone X, you probably already know all three models feature Qi wireless charging, meaning you can simply charge your new device by placing it on a wireless charging pad without the need of using the lightning cable.
The iPhone 8, 8 Plus and X utilise the universal standard for wireless charging, Qi (pronounced "chee"), which can already be found in over 90 smartphone models including the Samsung S and Note series, the LG G and V series and many more.
HOW TO GET WIRELESS CHARGING ON YOUR CURRENT iPHONE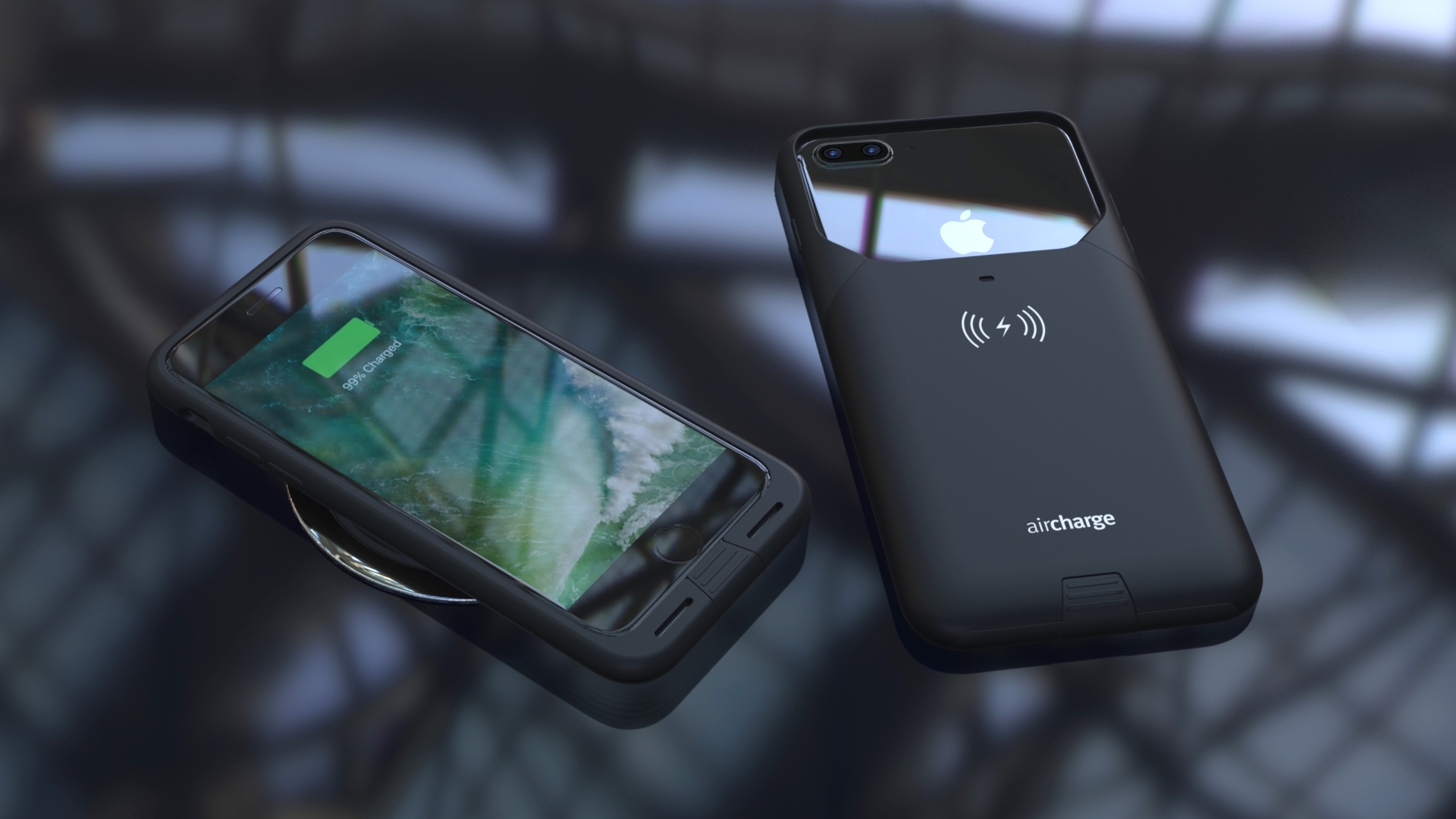 Wireless charging can be enabled on all other iPhone models by simply adding the Aircharge MFi wireless charging case. Once the case is inserted, all you have to do is place your iPhone on any Qi wireless charger to conveniently charge your iPhone without plugging it in. Even a monkey can do it!
WIRELESS CHARGING FOR ALL iPHONE MODELS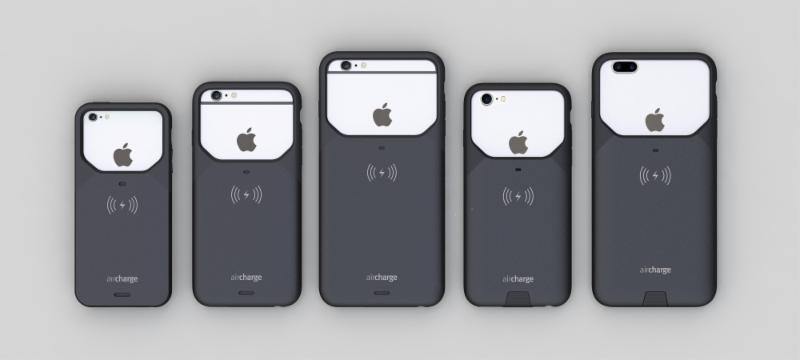 Aircharge is the only brand in the world to offer a full range of "Made for iPhone" certified wireless charging cases for iPhone 5/5s/SE, iPhone 6/6s, iPhone 6 Plus/6s Plus and iPhone 7 and 7 Plus.
WIRELESS POWER IN A SLIM AND LIGHTWEIGHT DESIGN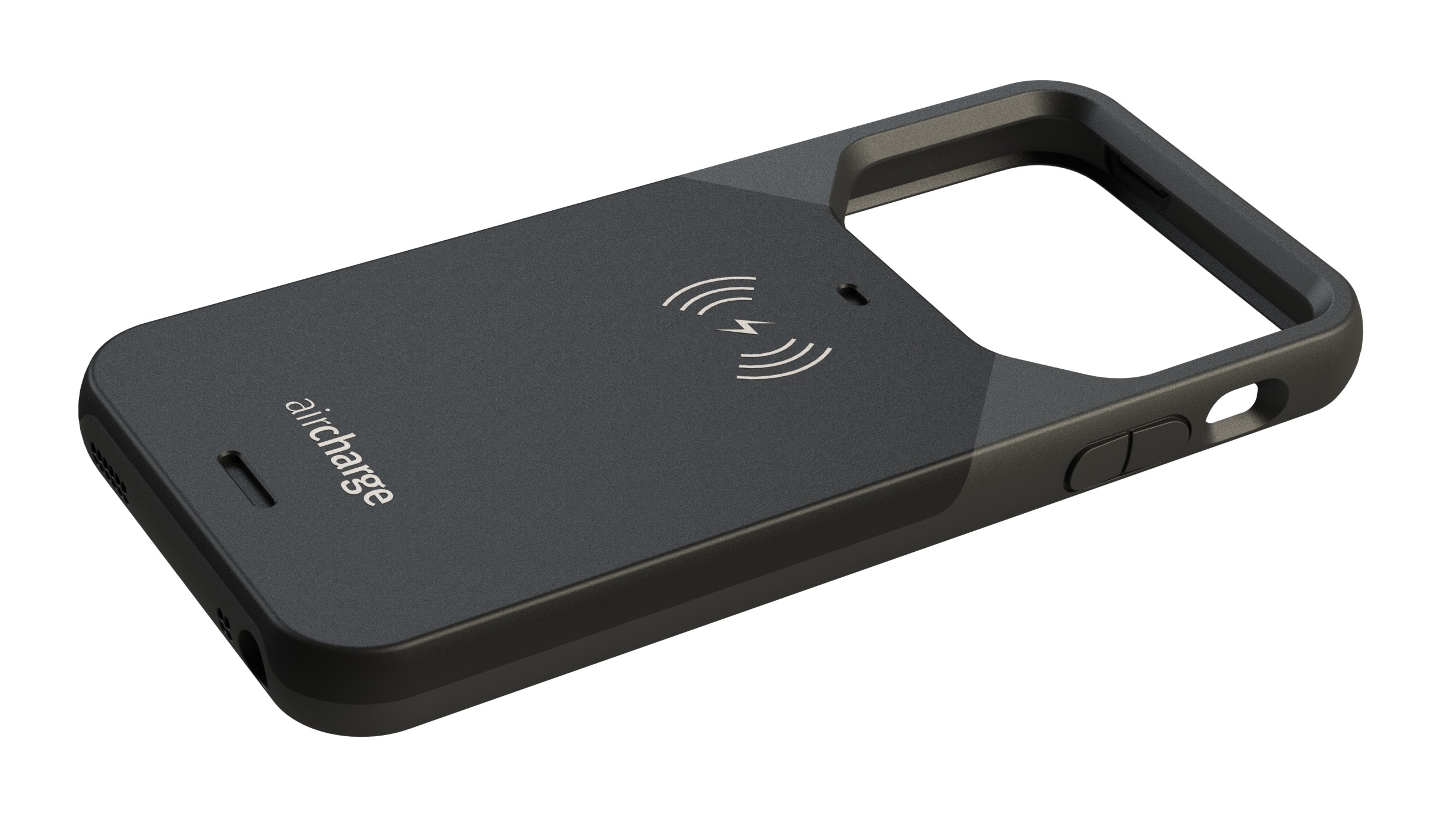 The Aircharge MFi wireless charging case features a slim and lightweight design which minimises bulk and combines practicality and style. Made from durable materials which don't mark or attract dirt, its hard tactile shell ensures a firm and comfortable grip and protects your iPhone reducing the risk of damage from knocks and falls.
With the headphone jack being removed from the more recent models, the iPhone 7 and 7 Plus cases also feature a retractable connector, allowing easy access to the Lightning port to connect headphones when needed.
GET YOURSELF WIRELESS CHARGING READY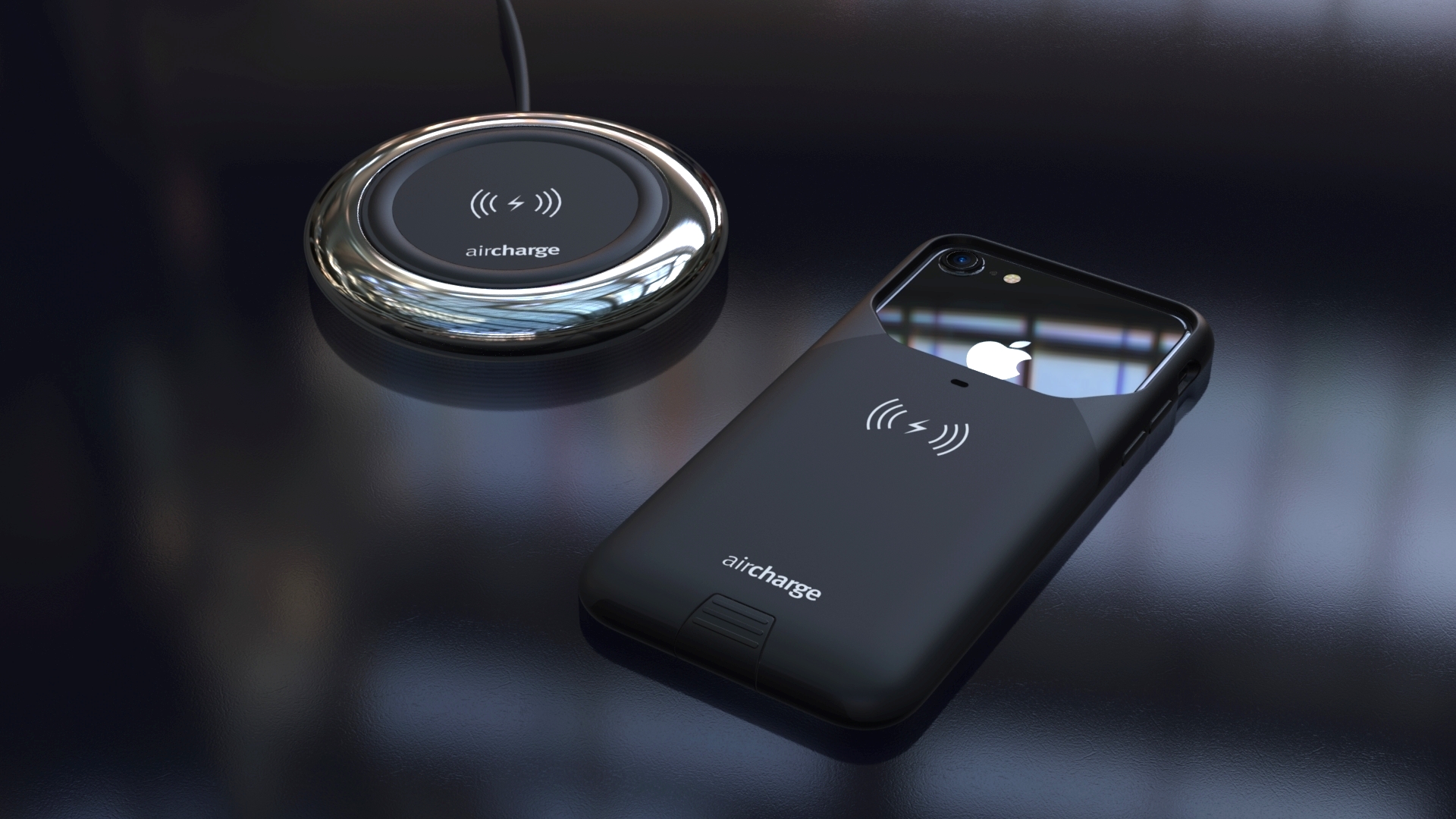 In order to make the magic happen, combined the Aircharge case with a wireless charger, such as the portable Slimline charger or luxurious Executive charger. Being Qi certified, these chargers are fully compatible with the iPhone X, 8 and 8 Plus models as well as all other smartphones with Qi technology built in.
10% OFF WITH OUR BUNDLE OFFERS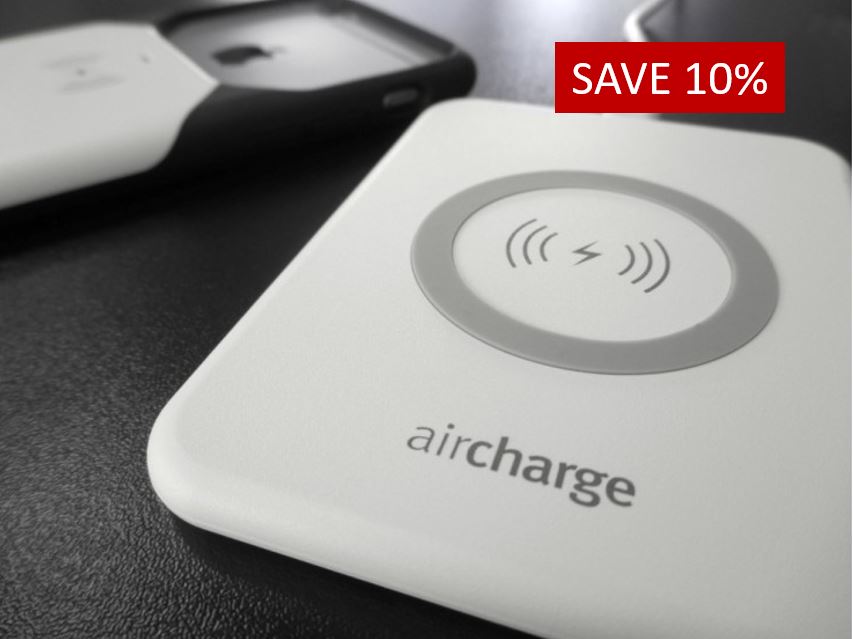 We have combined one of each in a series of bundles available exclusively through the Aircharge eshop. Check out the links below to grab yours and save money now:
· iPhone 5/5S/5SE case and Slimline charger bundle
· iPhone 6/6S case and Slimline charger bundle
· iPhone 6Plus/6SPlus case and Slimline charger bundle
CHARGE WHILE YOU DRIVE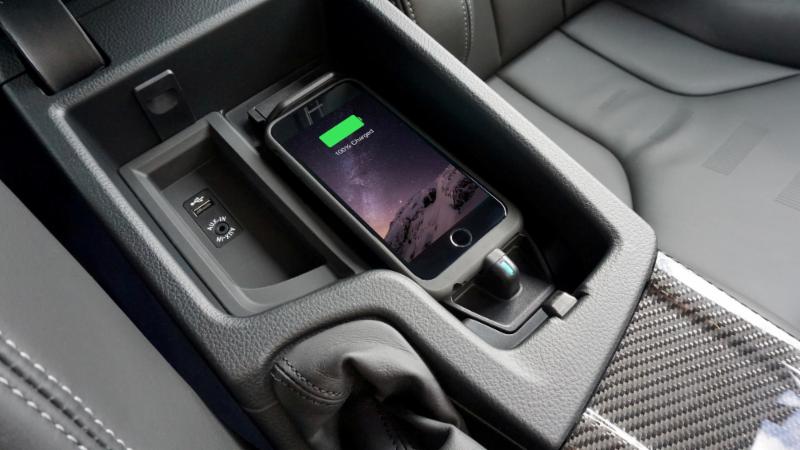 Adding an Aircharge MFi case to your iPhone is also a great idea if your vehicle is one of the 80+ cars that come equipped with a Qi wireless charging pad. Find which car models feature wireless charging on our Automotive pages here.
ALREADY HAVE YOUR PERFECT iPHONE CASE? THERE ARE OPTIONS FOR YOU TOO!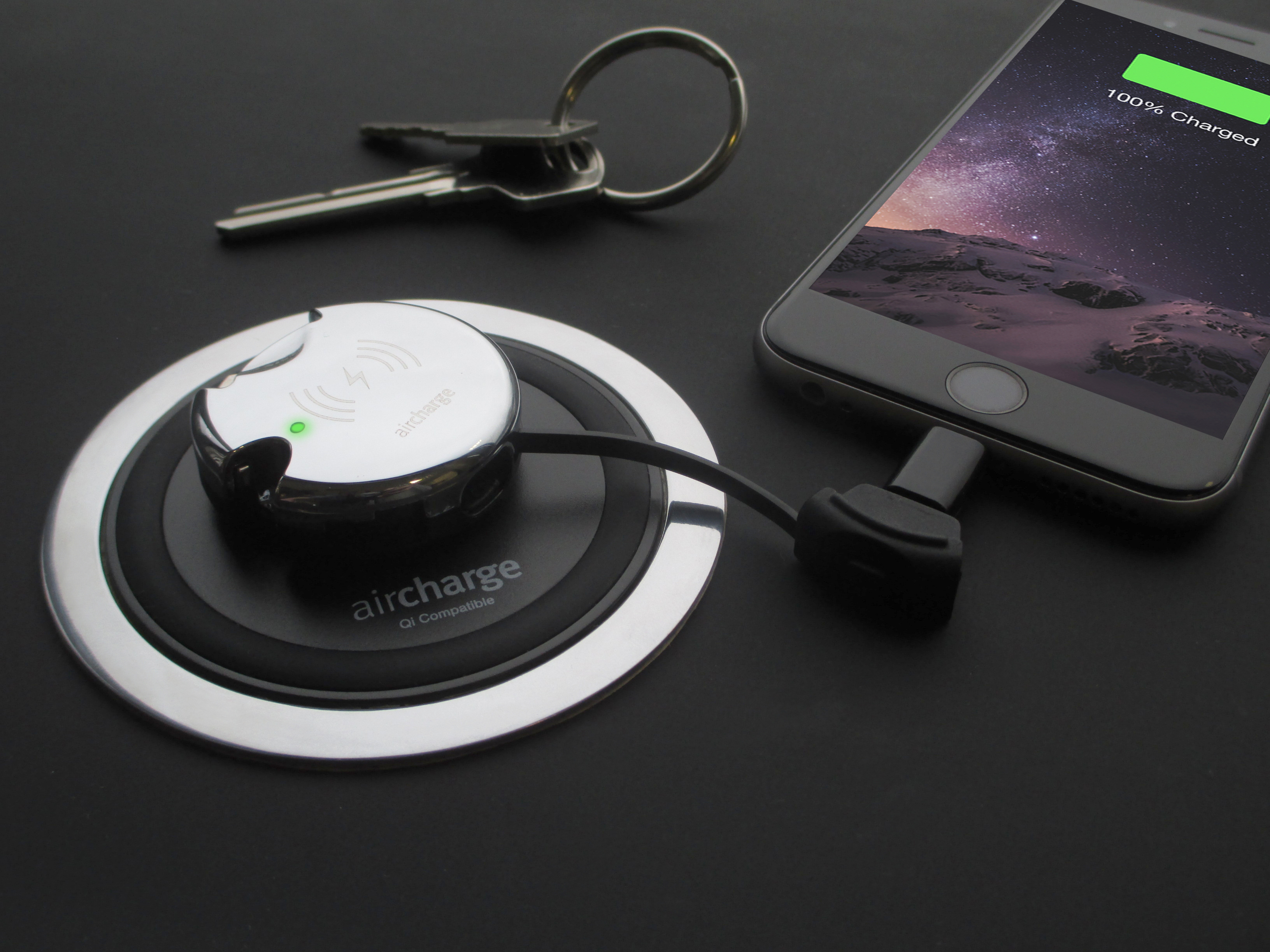 If you don't want to swap your iPhone case or prefer not to use a case at all, Aircharge MFi certified Wireless Charging Receivers transfer power from Qi compatible wireless chargers to your iPhone via a lightning adaptor. With a lightweight and compact design that allows you to carry them anywhere easily, the Wireless Charging Receiver can be stored in your bag or pocket.
DISCOVER THOUSANDS OF PUBLIC WIRELESS CHARGING SPOTS WITH THE AIRCHARGE APP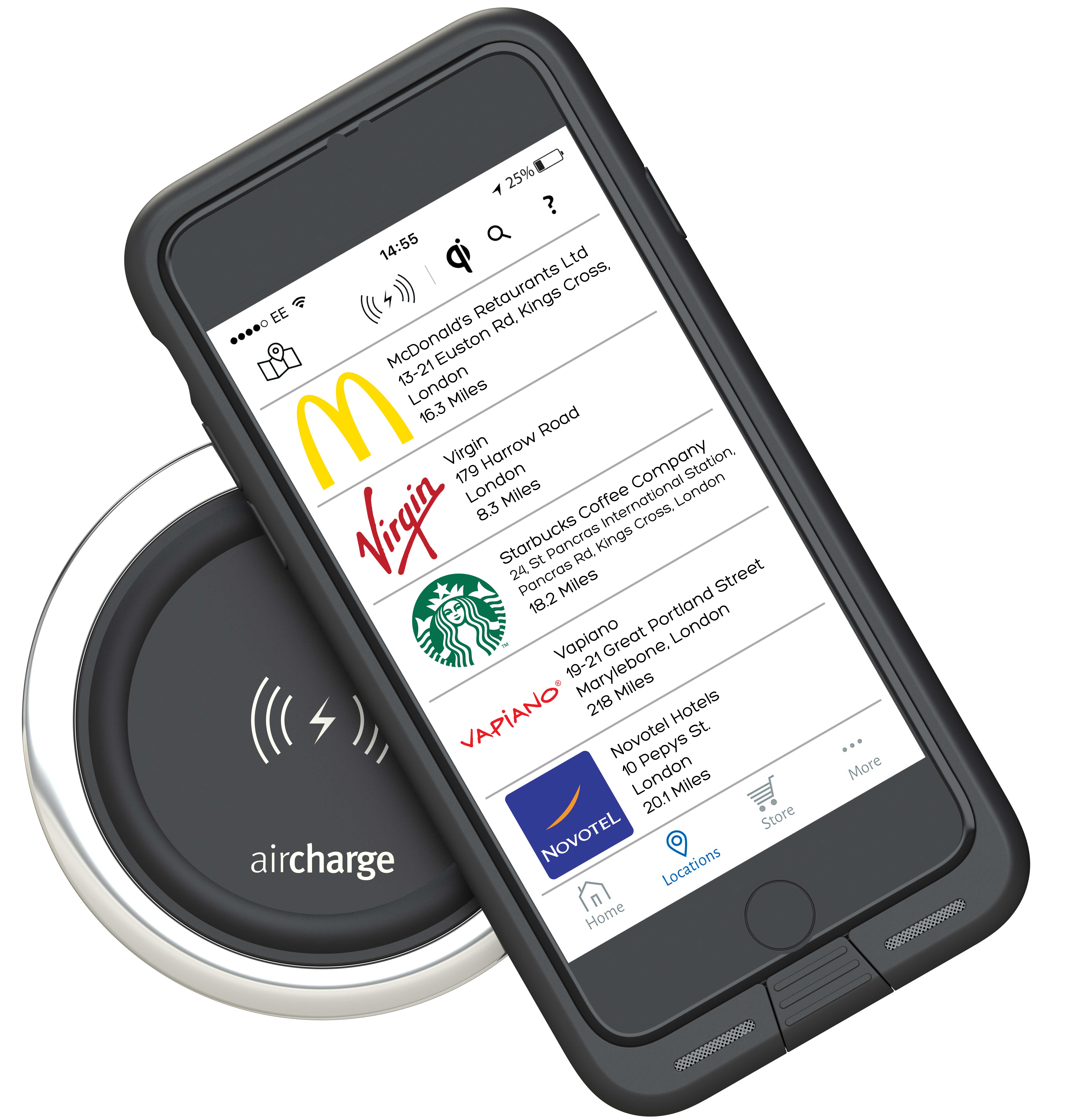 There are already nearly 5,000 Qi wireless charging locations globally including coffee shops, restaurant chains, airports, train stations, hotels and retail stores where you can get instant, free power. McDonald's, Starbucks, Virgin, Novotel, Premier Inn, Ibis and many others are all deploying Aircharge in their venues. You can find your nearest public wireless charging location now on the free Aircharge App.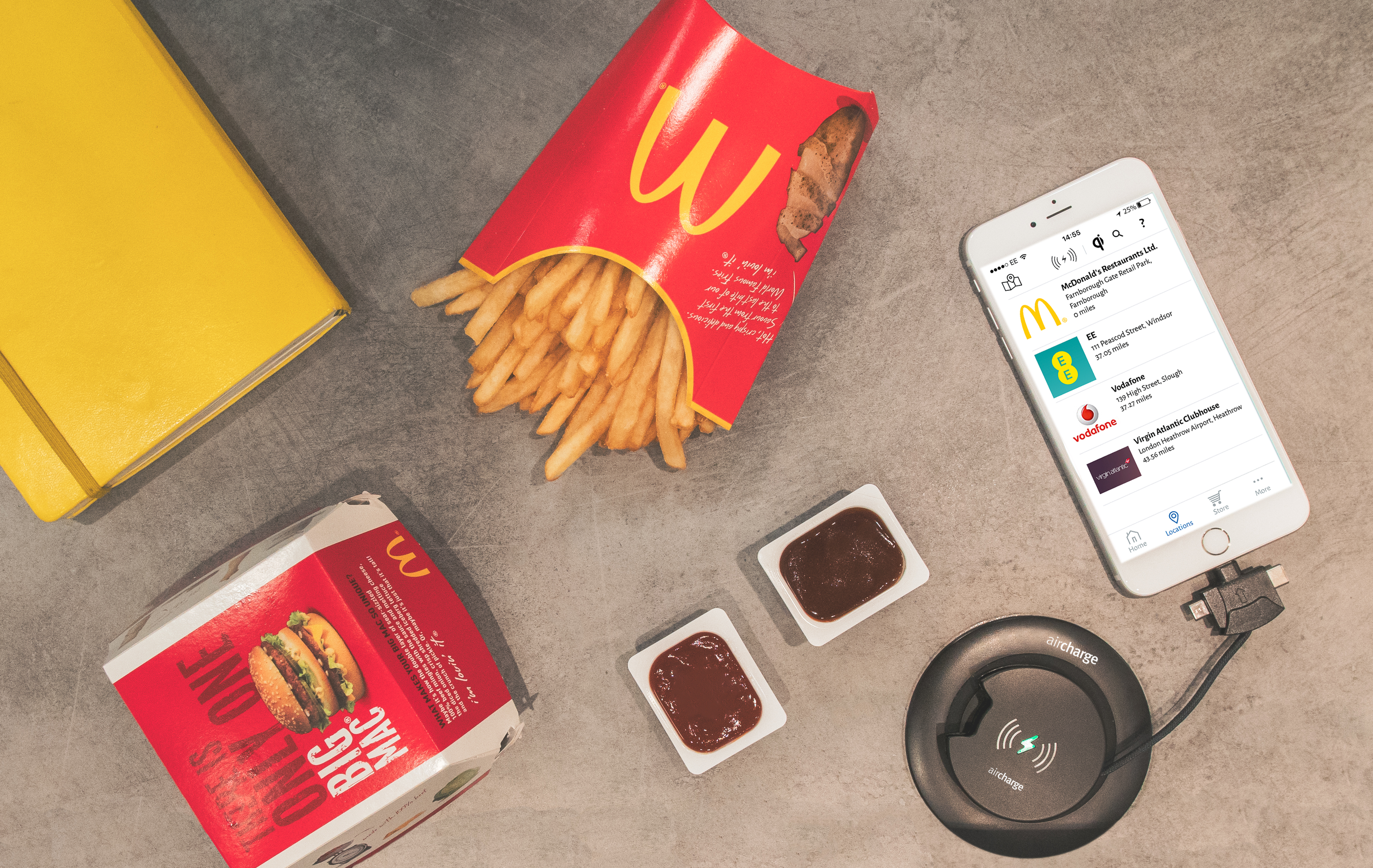 FIND YOUR PERFECT iPHONE WIRELESS CHARGING ACCESSORY